SAFETY DATA SHEET
Temperature Carbon Paste
1. IDENTIFICATION
Product Identifiers
Product Name:
PELCO® High Temperature Carbon Paste
Other Names:
N/A
Product Number(s):
I057
CAS Number:
-
Recommended use of the chemical and restriction on use
Laboratory use.
Company Details
ProSciTech Pty Ltd
11 Carlton Street
KIRWAN QLD 4817
Australia(07) 4773 9444www.proscitech.com
Emergency Contact Details
ProSciTech Pty Ltd
11 Carlton Street
KIRWAN QLD 4817
Australia(07) 4773 9444www.proscitech.com
2. HAZARDS IDENTIFICATION
Classification of the substance or mixture
GHS07 - Irritant
Eye Irrit. 2A: H319
Skin Irrit. 2: H315
Label Elements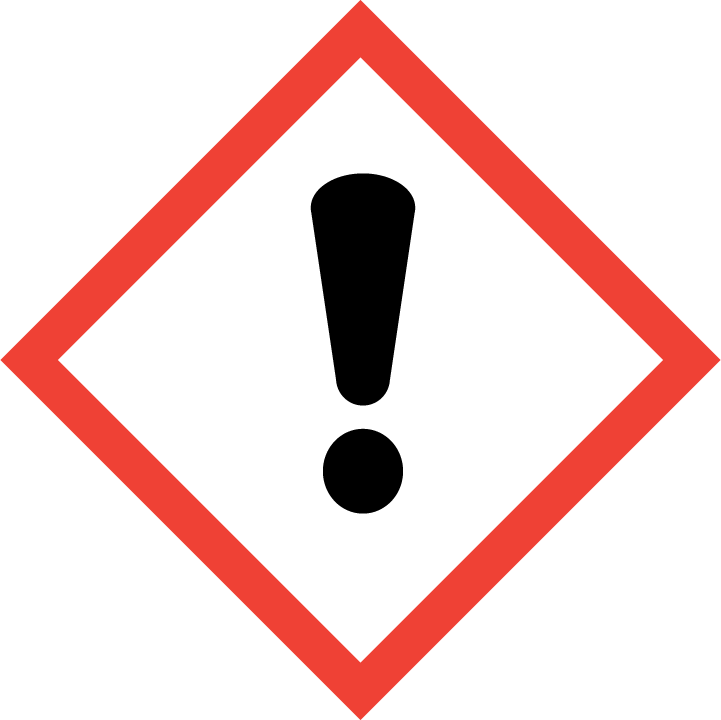 Signal Words
Warning
Hazard Statement(s)
H303 Harmful if swallowed.
H315 Causes skin irritation.
H319 Causes serious eye irritation.
Precautionary Statement(s)
P264 Wash hands thoroughly after handling.
P280 Wear protective gloves. Wear eye protection.
P302 + P352 IF ON SKIN: Wash with plenty of soap and water.
P332 + P313 If skin irritation occurs: Get medical advice/attention.
P305 + P351 + P338 IF IN EYES: Remove contact lenses, if present and easy to do.
Rinse cautiously with water for several minutes.
P301+P312 IF SWALLOWED: Call a poison centre or doctor if you feel
unwell.
P362 Take off contaminated clothing and wash before reuse.
P501 Dispose in accordance with local, regional, national or
international regulations
Primary route(s) of entry
Ingestion, Skin and eye contact. Mist inhalation
Human Health
Inhalation:
Mists may cause irritation to upper respiratory track.
Ingestion:
May cause moderate irritation to digestive tract, mouth, esophagus, and stomach.
Eyes:
May cause moderate irritation to eyes.
Skin:
May cause moderate irritation to skin.
Environment
No further relevant information available.
3. COMPOSITION/INFORMATION ON INGREDIENTS
Name
CAS No.
Content (w/w)
Classification
Silicate Solution
1344-09-08
20-30%
H302: Acute Toxicity 4, oral; H315: Skin Corrosion/Irritation 2; H319: Eye Damage/Irritation 2A; H335: STOT SE, Respiratory Tract; Irritation 3
Graphite
7782-42-5
25-35%
H319: Eye Damage/Irritation 2A; H335: STOT SE, Respiratory Tract; Irritation 3
4. FIRST AID MEASURES
Ingestion
If swallowed, do not induce vomiting. If victim is conscious and alert, give 1-2 glasses of water to drink. Do not give anything by mouth to an unconscious person. Seek medical attention immediately.
Inhalation
In case of inhalation due to spray mist, machining dust or dried particulate, remove source of exposure and assure that victim is breathing. If not breathing, administer cardio-pulmonary resuscitation (CPR).
Skin Contact
Immediately wipe excess material off skin with a dry cloth then wash with soap and water for at least 5 minutes.
Eye Contact
Hold eyelids open and flush with a steady, gentle stream of water for at least 15 minutes. Seek immediate medical attention, preferably with an ophthalmologist.
Other Information
Inhalation of product may aggravate existing chromic respiratory problems such as asthma, emphysema or bronchitis. Skin contact may aggravate existing skin disease.
5. FIREFIGHTING MEASURES
Suitable extinguishing equipment
This material is compatible with all extinguishing media.
HAZCHEM
Not available.
Special protective equipment and precautions for fire fighters
Firefighters should wear NIOSH/MSHA approved positive pressure breathing apparatus with full facepiece and full chemical resistant protective clothing.
Dike area to prevent runoff and contamination of water sources. Dispose of fire control water later.
6. ACCIDENTAL RELEASE MEASURES
Personal precautions, protective equipment and emergency procedures
Wear chemical goggles, body-covering protective clothing, chemical resistant gloves, and rubber boots. Use NIOSH approved respirator where mist occurs.
Environmental precautions
Not available.
Methods and materials for containment and clean up
Mop up and neutralise liquid, then discharge to sewer in accordance with federal, state and local regulations or permits. Flush area with water to complete cleanup. Exercise caution during neutralisation as heat may be generated.
7. HANDLING AND STORAGE
Precautions for safe handling
Avoid contact with eyes, skin and clothing. Avoid breathing spray mist. Keep container closed. Promptly clean residue from closures with cloth dampened with water. Promptly clean up spills.
Conditions for safe storage
Store in an area that is cool, dry, well ventilated. Keep containers closed. Store in clean plastic or stainless steel containers.
8. EXPOSURE CONTROLS/PERSONAL PROTECTION
Exposure Standards
Engineering controls
Use with adequate ventilation. Keep containers closed. Safety shower and eyewash fountain should be within direct access.
Personal protective equipment
Eye and face protection
Wear chemical goggles.
Skin protection
Wear protective gloves.
Body protection
Wear body-covering protective clothing and gloves.
Respiratory protection
This product is not considered respirable in either the liquid or cured forms. However, if the cured product is polished, ground or chipped during processing, handling or use, powders may be released as airborne respirable particles. In these instances, appropriate personal protection equipment and local ventilation controls must be employed. If exposure limits are exceeded and local ventilation is unavailable, a supplied-air respirator or a self-contained NIOSH-approved dust and mist respirator is required.
9. PHYSICAL AND CHEMICAL PROPERTIES
General information
Appearance
Viscous black paste
Odour
Odourless
pH
11.0-11.5
Vapour Pressure
Not available.
Density
Not available.
Boiling Point
100°C
Melting Point
Not available.
Solubility
Soluble
Specific Gravity of Density
1.42-1.50
Flash Point
Not available.
Flammable (Explosive) Limits
Not available.
Ignition Temperature
Not available.
Formula
Not available.
10. STABILITY AND REACTIVITY
Reactivity
No further relevant information available.
Chemical stability
This material is stable under all conditions of use and storage.
Possibility of hazardous reactions
No further relevant information available.
Conditions to avoid
High heat. Keep the cap tight on container.
Incompatible materials
Gels and generates heat when mixed with acid.
May react with ammonium salts resulting in evolution of ammonia gas. Flammable
hydrogen gas may be produced on contact with aluminium, tin, lead, and zinc
11. TOXICOLOGICAL INFORMATION
Acute effects
Component: CAS No. 1344-09-8, Silicate Solution
LD50 Oral, 1153 mg/kg (Rat)
LD50, Inhalation, ND
LD50, Dermal, 4640 mg/kg (Rabbit)
Eye contact
Irritating to eyes
Skin contact
Irritating to skin
Ingestion
No further relevant information available.
Inhalation
No further relevant information available.
Toxicity and irritation
No further relevant information available.
12. ECOLOGICAL INFORMATION
Ecotoxicity
This material is believed to be practically non-toxic to aquatic life.
Persistence and degradability
This material is inorganic and not subject to biodegradation. This material is believed to persist in the environment.
Bioaccumulative potential
This material is not expected to bioconcentrate in organisms.
Other adverse effects
Sinks and mixes with water. Only water will evaporate from this material.
13. DISPOSAL CONSIDERATIONS
General information
Federal, State and local laws governing disposal of materials can differ. Ensure proper disposal compliance with proper authorities before disposal.
14. TRANSPORT INFORMATION
ADG label required
HAZCHEM
Not available.


UN Number
None.
Proper shipping name
Not regulated.
Transport hazard class
Void
Packing group
None.
Environmental hazard
No information available.
Special precautions for users
No information available.
Additional information
No information available.
15. REGULATORY INFORMATION
Poisons Schedule Number
No information available.
Other Information
No further relevant information available.
16. OTHER INFORMATION
SDS preparation date
7 October 2021
Comments
This Safety Data Sheet (SDS) has been prepared in compliance with the Preparation of Safety Data Sheets for Hazardous Chemicals Code of Practice February 2016. It is the user's responsibility to determine the suitability of this information for adoption of necessary safety precautions. The information published in this SDS has been compiled from the publications listed in Section 16: to the best of our ability and knowledge these publications are considered accurate. We reserve the right to revise Safety Data Sheets as new information becomes available. Copies may be made for non-profit use.


... End of SDS ...