SAFETY DATA SHEET
Sodium Methoxide, Anhydrous
1. IDENTIFICATION
Product Identifiers
Product Name:
Sodium Methoxide, Anhydrous
Other Names:
Not available
Product Number(s):
21200, EMS21200
CAS Number:
124-41-4
Recommended use of the chemical and restriction on use
Laboratory chemicals.
Company Details
ProSciTech Pty Ltd
11 Carlton Street
KIRWAN QLD 4817
Australia(07) 4773 9444www.proscitech.com
Emergency Contact Details
ProSciTech Pty Ltd
11 Carlton Street
KIRWAN QLD 4817
Australia(07) 4773 9444www.proscitech.com
2. HAZARDS IDENTIFICATION
Classification of the substance or mixture
GHS02 Flame
Self-heat. 1 H251 Self-heating: may catch fire.
GHS05 Corrosion
Skin Corr. 1B H314 Causes severe skin burns and eye damage.
Eye Dam. 1 H318 Causes serious eye damage.
GHS07
Acute Tox. 4 H302 Harmful if swallowed.
Label Elements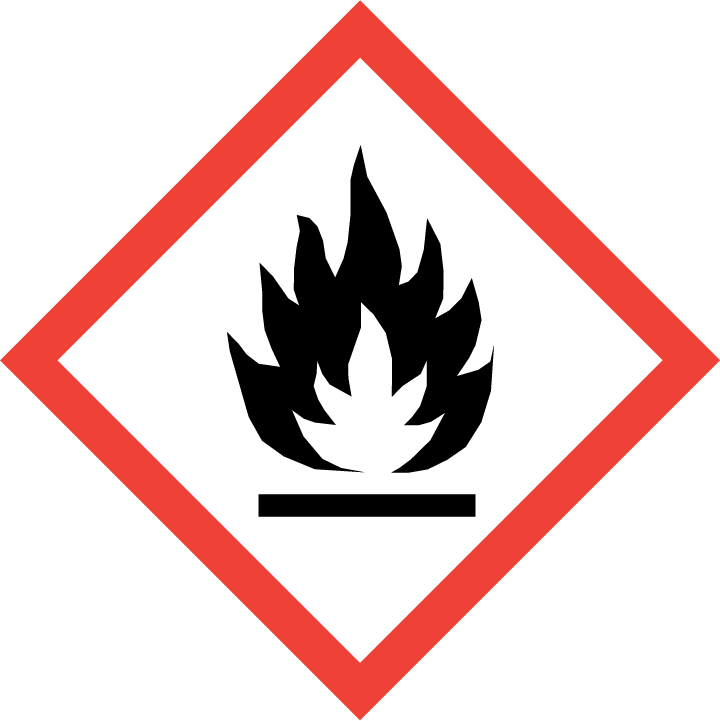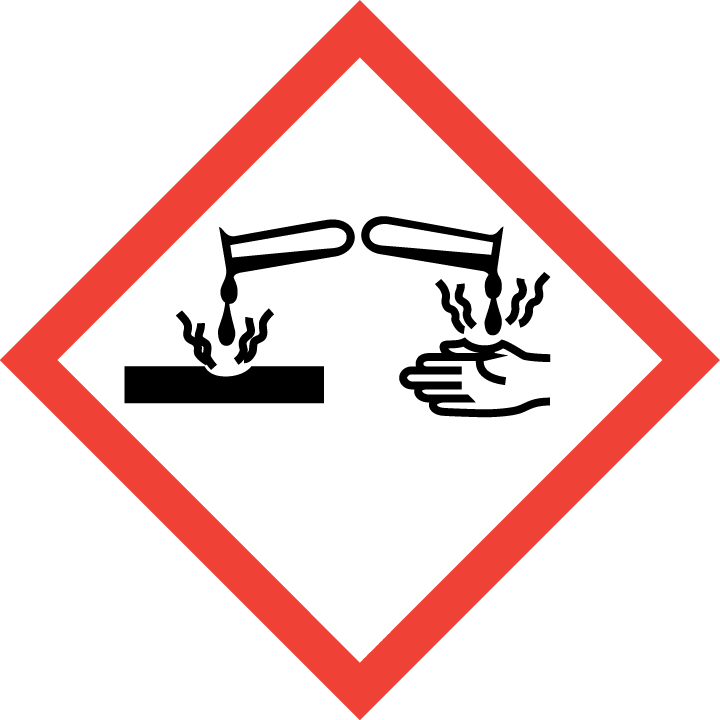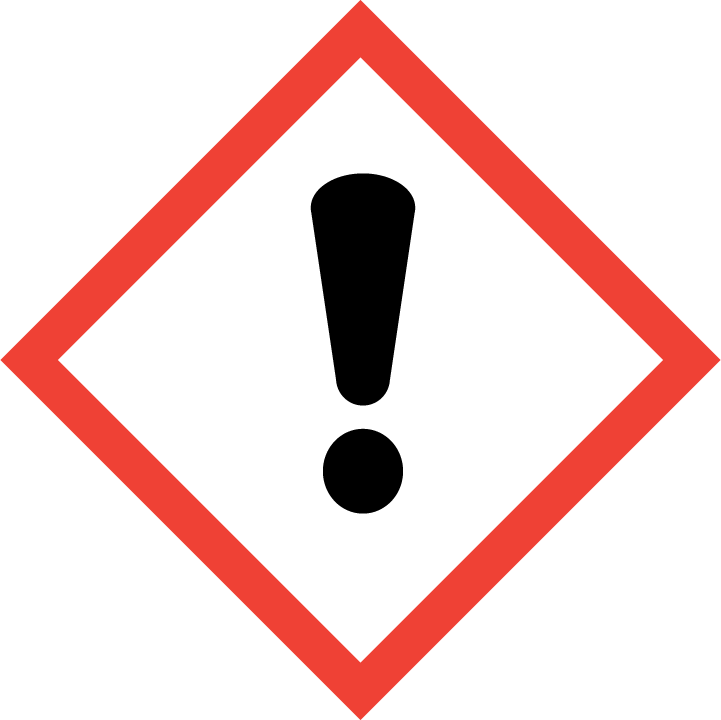 Signal Words
Danger
Hazard Statement(s)
Hazard-determining components of labelling: sodium methanolate

Self-heating: may catch fire.
Harmful if swallowed.
Causes severe skin burns and eye damage.
Precautionary Statement(s)
Wear protective gloves/eye protection/face protection.
Wear eye protection/face protection.
Keep cool. Protect from sunlight.
Wash thoroughly after handling.
Do not eat, drink or smoke when using this product.
Primary route(s) of entry
Not available.
Human Health
Inhalation:
Remove person to fresh air and keep comfortable for breathing.
Ingestion:
Call a POISON CENTER/doctor if you feel unwell. Rinse mouth. Do NOT induce vomiting.
Eyes:
Rinse cautiously with water for several minutes. Remove contact lenses, if present and easy to do. Continue rinsing. Immediately call a POISON CENTER/doctor.
Skin:
(Or hair) Take off immediately all contaminated clothing. Rinse skin with water/shower.
Environment
Store locked up.
Stoer away from other materials.
Maintain air gap between stacks/pallets.
Dispose of contents/container in accordance with local/regional/national/international regulations.
Reacts violently with water.
3. COMPOSITION/INFORMATION ON INGREDIENTS
No information available.
4. FIRST AID MEASURES
Ingestion
Call for a doctor immediately.
Drink plenty of water and provide fresh air. Call for a doctor immediately.
Inhalation
In case of unconsciousness place patient stably in side position for transportation.
Skin Contact
Immediately wash with water and soap and rinse thoroughly.
Eye Contact
Rinse opened eye for several minutes under running water. Then consult a doctor.
Other Information
Immediately remove any clothing soiled by the product.
Symptoms of poisoning may even occur after several hours; therefore medical observation for at least 48 hours after the accident.
5. FIREFIGHTING MEASURES
Suitable extinguishing equipment
CO₂, powder or water spray. Fight larger fires with water spray or alcohol resistant foam.
HAZCHEM
For safety reasons unsuitable extinguishing agents: Water with full jet.
Special protective equipment and precautions for fire fighters
No special measures required.
6. ACCIDENTAL RELEASE MEASURES
Personal precautions, protective equipment and emergency procedures
Wear protective equipment. Keep unprotected persons away.
Environmental precautions
Do not allow to enter sewers/surface or ground water.
Methods and materials for containment and clean up
Use neutralising agent.
Dispose contaminated material as waste according to item 13.
Ensure adequate ventilation.
Do not flush with water or aqueous cleansing agents.
7. HANDLING AND STORAGE
Precautions for safe handling
Thorough dedusting.
Open and handle receptacle with care.
Keep ignition sources away - Do not smoke.
Protect against electrostatic charges.
Conditions for safe storage
Store in a cool location.
Keep container tightly sealed.
Do not seal receptacle gas tight.
Store in cool, dry conditions in well sealed receptacles.
Protect from heat and direct sunlight.
8. EXPOSURE CONTROLS/PERSONAL PROTECTION
Exposure Standards
Engineering controls
Keep away from foodstuffs, beverages and feed.
Immediately remove all soiled and contaminated clothing.
Wash hands before breaks and at the end of work.
Avoid contact with the eyes.
Avoid contact with the eyes and skin.
Personal protective equipment
Eye and face protection
Tightly sealed goggles.
Skin protection
Protective gloves. The glove material has to be impermeable and resistant to the product/the substance/the preparation. Selection of the glove material on consideration of the penetration times, rates of diffusion and the degradation. The exact break through time has to be found out by the manufacturer of the protective gloves and has to be observed.
Body protection
Protective clothing.
Respiratory protection
Not required.
9. PHYSICAL AND CHEMICAL PROPERTIES
General information
Appearance
White powder
Odour
Characteristic
pH
Not applicable.
Vapour Pressure
Not applicable
Density
0.97g/cm³
Boiling Point
Undetermined
Melting Point
Undetermined.
Solubility
Insoluble
Specific Gravity of Density
Not available
Flash Point
12°C
Flammable (Explosive) Limits
Not determined.
Ignition Temperature
70°C
Formula
CH3ONa
10. STABILITY AND REACTIVITY
Reactivity
No further relevant information available.
Chemical stability
No decomposition if used according to specifications.
Possibility of hazardous reactions
No dangerous reactions known.
Conditions to avoid
No further relevant information available.
Incompatible materials
No further relevant information available.
11. TOXICOLOGICAL INFORMATION
Acute effects
Not available.
Eye contact
Strong caustic effect.
Strong irritant with the danger or severe eye injury.
Skin contact
Strong caustic effect on skin and mucous membranes.
Ingestion
Swallowing will lead to a strong caustic effect on mouth and throat and to the danger of perforation of oesophagus and stomach.
Inhalation
No sensitising effects known.
Toxicity and irritation
Not available.
12. ECOLOGICAL INFORMATION
Ecotoxicity
No further relevant information available.
Persistence and degradability
No further relevant information available.
Bioaccumulative potential
No further relevant information available.
Other adverse effects
Water hazard class 1: slightly hazardous for water.
Do not allow undiluted product or large quantities of it to reach ground water, water course or sewage system.
Must not reach sewage water or drainage ditch undiluted or unneutralised.
Rinse off of bigger amounts into drains or the aquatic environment may lead to increased pH-values. A high pH-value harms aquatic organisms. In the dilution of the use-level the pH-value is considerably reduced, so that after the use of the product the aqueous waste, emptied into drains, is only low water-dangerous.
13. DISPOSAL CONSIDERATIONS
General information
Must not be disposed together with household garbage. Do not allow product to reach sewage system.
Disposal must be made according to official regulations.
14. TRANSPORT INFORMATION
ADG label required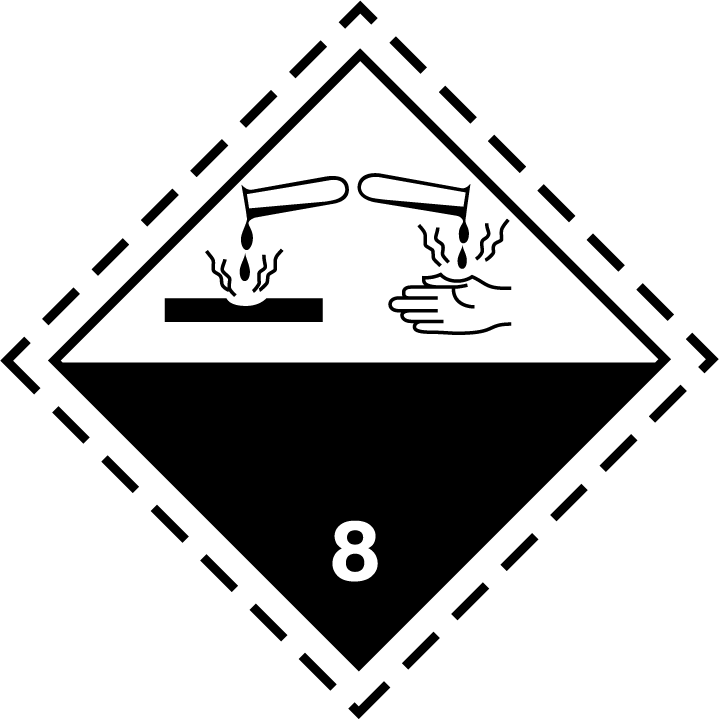 HAZCHEM
For safety reasons unsuitable extinguishing agents: Water with full jet.


UN Number
UN1431
Proper shipping name
1431 SODIUM METHYLATE
Transport hazard class
Class 4.2 Substances liable to spontaneous combustion.
Label 4.2+8
Packing group
II
Environmental hazard
No
Special precautions for users
Warning: Substance liable to spontaneous combustion.
Danger code (Kemler): 48
EMS Number: F-A,S-L
Additional information
Limited quantities (LQ) 0
Excepted quantities (EQ) Code: E2
Maximum net quantity per inner packaging: 30g
Maximum net quantity per outer packaging: 500g
Transport category: 2
Tunnel restriction code: D/E
15. REGULATORY INFORMATION
Poisons Schedule Number
Substance is not listed.
Other Information
A Chemical Safety Assessment has not been carried out.
16. OTHER INFORMATION
SDS preparation date
11 May 2023
Comments
This Safety Data Sheet (SDS) has been prepared in compliance with the Preparation of Safety Data Sheets for Hazardous Chemicals Code of Practice February 2016. It is the user's responsibility to determine the suitability of this information for adoption of necessary safety precautions. The information published in this SDS has been compiled from the publications listed in Section 16: to the best of our ability and knowledge these publications are considered accurate. We reserve the right to revise Safety Data Sheets as new information becomes available. Copies may be made for non-profit use.


... End of SDS ...