SAFETY DATA SHEET
Loctite Prism 4861 adhesive
1. IDENTIFICATION
Product Identifiers
Product Name:
Loctite Prism 4861 adhesive
Other Names:
Product Number(s):
EMS72572-61
CAS Number:
Recommended use of the chemical and restriction on use
Cyanoacrylate, Adhesive
Company Details
ProSciTech Pty Ltd
11 Carlton Street
KIRWAN QLD 4817
Australia(07) 4773 9444www.proscitech.com
Emergency Contact Details
ProSciTech Pty Ltd
11 Carlton Street
KIRWAN QLD 4817
Australia(07) 4773 9444www.proscitech.com
2. HAZARDS IDENTIFICATION
Classification of the substance or mixture
FLAMMABLE LIQUID
Label Elements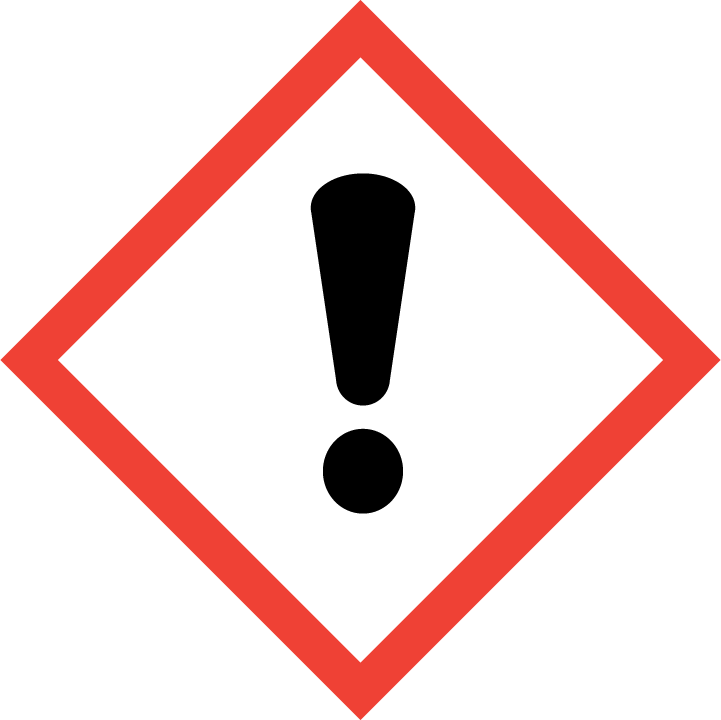 Signal Words
Danger
Hazard Statement(s)
H226: Flammable liquid and vapour
H320: Causes eye irritation
H227: Combustible liquid
EUH202: Cyanoacrylate. Danger. Bonds skin and eyes in seconds. Keep out of the reach of children.
Precautionary Statement(s)
P210: Keep away from heat/sparks/open flames/hot surfaces. - No smoking.
P260: Do not breathe dust/fume/gas/mist/vapours/spray.
P264: Wash area thoroughly after handling.
P271: Use only outdoors or in a well-ventilated area.
P280: Wear protective gloves/protective clothing/eye protection/face protection.
P340: IF INHALED: Remove victim to fresh air and keep at rest in a position comfortable for breathing.
P338: IF IN EYES: Remove contact lenses, if present and easy to do. Continue rinsing.
P337 + P313: If eye irritation persists: Get medical advice/attention.
Primary route(s) of entry
Skin
Human Health
Inhalation:
Do not breathe dust/fume/gas/mist/vapours/spray
Ingestion:
No further data available
Eyes:
IF IN EYES: Remove contact lenses, if present and easy to do. Continue rinsing.
Skin:
Bonds skin and eyes in seconds. Keep out of the reach of children.
Environment
No further data available
3. COMPOSITION/INFORMATION ON INGREDIENTS
Name
CAS No.
Content (w/w)
Classification
Ethyl 2-cyanoacrylate
7085-85-0
30 - 60
Not Available
Butyl cyanoacrylate
6606-65-1
10 - 30
Not Available
4. FIRST AID MEASURES
Ingestion
Ensure breathing passages are not obstructed. The product w ill polymerise rapidly and bond to the mouth making it almost impossible to swallow. Saliva will separate any solidified product in several hours. Prevent the patient from swallowing any separated mass.
Inhalation
Move to fresh air. If not breathing, give artificial respiration. If breathing is difficult, give oxygen. If symptoms develop and persist, get medical attention.
Skin Contact
Do not pull bonded skin apart. Soak in w arm soapy water. Gently peel apart using a blunt instrument. If skin is burned due to the rapid generation of heat by a large drop, seek medical attention. If lips are bonded, apply warm water to the lips and encourage wetting and pressure from saliva in mouth. Peel or roll lips apart. Do not pull lips apart with direct opposing force.
Eye Contact
Immediately flush with plenty of water for at least 15 minutes. Get medical attention. If eyelids are bonded closed, release eyelashes with warm water by covering with a wet pad. Do not force eye open. Cyanoacrylate will bond to eye protein and will cause a lachrymatory effect which will help to debond the adhesive. Keep eye covered until debonding is complete, usually within 1-3 days. Medical attention should be sought in case solid particles of polymerised cyanoacrylate trapped behind the eyelid caused abrasive damage
Other Information
Surgery is not necessary to separate accidentally bonded tissues. Experience has show n that bonded tissues are best treated by passive, non-surgical first aid. If rapid curing has caused thermal bums they should be treated symptomatically after adhesive is removed.
5. FIREFIGHTING MEASURES
Suitable extinguishing equipment
Dry powder. foamCarbon dioxide.
HAZCHEM
No further data available
Special protective equipment and precautions for fire fighters
Fire fighters should wear positive pressure self-contained breathing apparatus (SCBA). Trace amounts of toxic and/or irritating fumes may be released and the use of breathing apparatus is recommended.
6. ACCIDENTAL RELEASE MEASURES
Personal precautions, protective equipment and emergency procedures
No further data available
Environmental precautions
Ventilate area. Do not allow product to enter sewer or waterways.
Methods and materials for containment and clean up
Do not use cloths for mopping up. Flood with water to complete polymerization and scrape off the floor. Cured material can be disposed of as non-hazardous waste. Refer to Section 8 "Exposure Controls / Personal Protection" prior to clean up.
7. HANDLING AND STORAGE
Precautions for safe handling
Avoid contact with eyes, skin and clothing. Avoid breathing vapours or mists of this product. Wash thoroughly after handling. Avoid contact with fabric or paper goods. Contact with these materials may cause rapid polymerization which can generate smoke and strong irritating vapours, and cause thermal burns
Conditions for safe storage
For safe storage, store between 2 °C (35.6 °F) and 8 °C (46.4 °F)
8. EXPOSURE CONTROLS/PERSONAL PROTECTION
Exposure Standards
Material
TWA ppm
TWA mg/m3
STEL ppm
STEL mg/m3
Ethyl 2-cyanoacrylate
0.2 ppm
-
1 ppm
Butyl cyanoacrylate
0.2 ppm
-
Engineering controls
Use positive down-draft exhaust ventilation if general ventilation is insufficient to maintain vapour concentration below established exposure limits.
Personal protective equipment
Eye and face protection
Safety goggles or safety glasses with side shields. Full face protection should be used if the potential for splashing or spraying of product exists.
Skin protection
Use nitrile gloves and aprons as necessary to prevent contact. Do not use PVC, nylon or cotton.
Body protection
No further data available
Respiratory protection
Use NIOSH approved respirator if there is potential to exceed exposure limit(s)
9. PHYSICAL AND CHEMICAL PROPERTIES
General information
Appearance
Clear liquid
Odour
Sharp, irritating
pH
Not applicable
Vapour Pressure
< 0.2 mm hg
Density
Approximate 3
Boiling Point
> 149 °C (> 300.2 °F)
Melting Point
Not available.
Solubility
Polymerises in presence of water
Specific Gravity of Density
Not available.
Flash Point
80 - 93 °C (176°F - 199.4 °F) Tagliabue closed cup
Flammable (Explosive) Limits
Not available
Ignition Temperature
485 °C (905°F)
Formula
< 2 %; < 20 g/l (California SCAQMD Method 316B) (Estimated)
10. STABILITY AND REACTIVITY
Reactivity
Not available
Chemical stability
Stable under recommended storage conditions.
Possibility of hazardous reactions
Not available
Conditions to avoid
Spontaneous polymerization.
Incompatible materials
Water, Amines, Alkalis, Alcohols.
11. TOXICOLOGICAL INFORMATION
Acute effects
Skin, Inhalation, Eyes
Eye contact
Irritating to eyes. Causes excessive tearing. Eyelids may bond.
Skin contact
Bonds skin in seconds. May cause skin irritation. Cyanoacrylates have been reported to cause allergic reaction but due to rapid polymerization at the skin surface, an allergic response is rare.
Cyanoacrylates generate heat on solidification. In rare circumstances a large drop will burn the skin. Cured adhesive does not present a health hazard even if bonded to the skin.
Ingestion
Not expected to be harmful by ingestion. Rapidly polymerises (solidifies) and bonds in mouth. It is almost impossible to swallow.
Inhalation
Exposure to vapours above the established exposure limit results in respiratory irritation, which may lead to difficulty in breathing and tightness in the chest
Toxicity and irritation
Ethyl 2-cyanoacrylate :
LD50s and LC50s: None
Immediate and Delayed Health Effects: Irritant, Allergen, Respiratory

Butyl cyanoacrylate :
LD50s and LC50s: None
Immediate and Delayed Health Effects: Irritant, Allergen, Respiratory
12. ECOLOGICAL INFORMATION
Ecotoxicity
Not available
Persistence and degradability
Not available
Bioaccumulative potential
Not available
Other adverse effects
Not available
13. DISPOSAL CONSIDERATIONS
General information
Dispose of according to Federal, State and local governmental regulations.
14. TRANSPORT INFORMATION
ADG label required
HAZCHEM
No further data available


UN Number
3334
Proper shipping name
Aviation regulated liquid, n.o.s. (Cyanoacrylate ester)
Transport hazard class
9
Packing group
III
Environmental hazard
Special precautions for users
Additional information
Primary packs containing less than 500mL are unregulated by this mode of transport and may be shipped unrestricted.
15. REGULATORY INFORMATION
Poisons Schedule Number
Not available
Other Information
Not available
16. OTHER INFORMATION
SDS preparation date
11 May 2022
Comments
This Safety Data Sheet (SDS) has been prepared in compliance with the Preparation of Safety Data Sheets for Hazardous Chemicals Code of Practice February 2016. It is the user's responsibility to determine the suitability of this information for adoption of necessary safety precautions. The information published in this SDS has been compiled from the publications listed in Section 16: to the best of our ability and knowledge these publications are considered accurate. We reserve the right to revise Safety Data Sheets as new information becomes available. Copies may be made for non-profit use.


... End of SDS ...