SAFETY DATA SHEET
Auramine O
1. IDENTIFICATION
Product Identifiers
Product Name:
Auramine O
Other Names:
2,4,4'-(Imidocarbonyl)bis(N,N-dimethylaniline) monohydrochloride, C.I. 41000, Basic Yellow 2, Auramine hydrochloride, Canary Yellow, bis[4-(dimethylamino)phenyl]methaniminium chloride
Product Number(s):
C067, C0671, C0675.
CAS Number:
2465-27-2
Recommended use of the chemical and restriction on use
Auramine O is a diarylmethane dye used as a fluorescent stain.
Company Details
ProSciTech Pty Ltd
11 Carlton Street
KIRWAN QLD 4817
Australia(07) 4773 9444www.proscitech.com
Emergency Contact Details
ProSciTech Pty Ltd
11 Carlton Street
KIRWAN QLD 4817
Australia(07) 4773 9444www.proscitech.com
2. HAZARDS IDENTIFICATION
Classification of the substance or mixture
Chronic aquatic hazard: Category 2
Eye Irritation: Category 2
Carcinogenicity: Category 2
Acute Toxicity - Oral: Category 4
Label Elements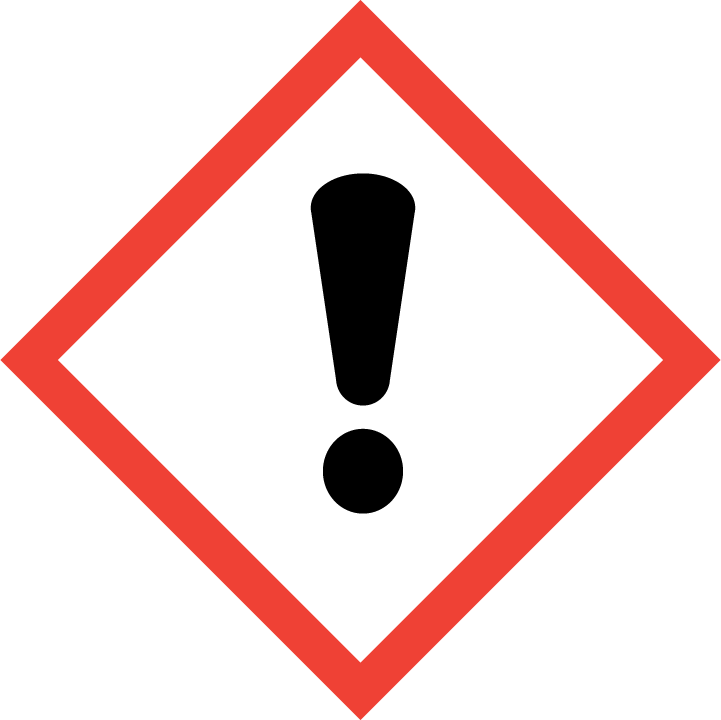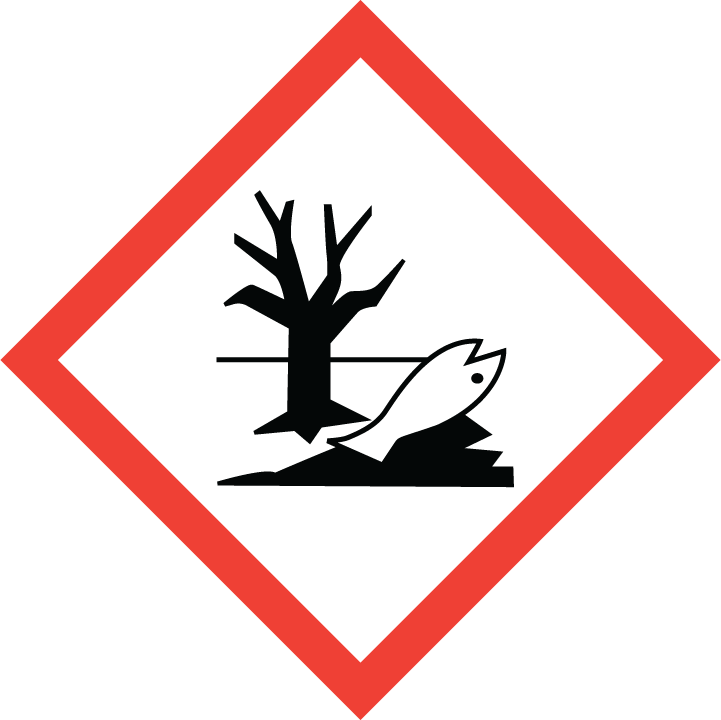 Signal Words
Warning
Hazard Statement(s)
H302 Harmful if swallowed.
H319 Causes serious eye irritation.
H351 Suspected of causing cancer.
H411 Toxic to aquatic life with long-lasting effects.
Precautionary Statement(s)
P201 Obtain special instructions before use.
P202 Do not handle until all safety precautions have been read and understood.
P264 Wash thoroughly after handling.
P270 Do not eat, drink or smoke when using this product.
P280 Wear protective gloves/protective clothing/eye protection/face protection.
P301+P312 IF SWALLOWED: Call a POISON CENTER or doctor/physician if you feel unwell.
P302+P352 IF ON SKIN: Wash with plenty of soap and water.
P308+P313 IF exposed or concerned: Get medical advice/attention.
P330 Rinse mouth.
P361 Remove/Take off immediately all contaminated clothing.
P363 Wash contaminated clothing before reuse.
P405 Store locked up.
P391 Collect spillage.
P273 Avoid release to the environment.
P337+P313 If eye irritation persists: get medical attention.
P501 Dispose of contents/container to an approved waste disposal plant.
Primary route(s) of entry
Not available.
Human Health
Inhalation:
Not available.
Ingestion:
Not available.
Eyes:
Not available.
Skin:
Not available.
Environment
Not available.
3. COMPOSITION/INFORMATION ON INGREDIENTS
Name
CAS No.
Content (w/w)
Classification
Auramine-o
2465-27-2
100 %
R22, R24, R45(2)
4. FIRST AID MEASURES
Ingestion
Do not induce vomiting without medical advice. Wash out mouth with water and obtain medical attention.
Inhalation
If inhaled, remove from contaminated area to fresh air immediately. Apply artificial respiration if not
breathing. If breathing is difficult, give oxygen. Get medical aid if cough or other symptoms appear.
Skin Contact
Wash affected areas with copious quantities of soap and water immediately for at least 15 minutes while removing contaminated clothing and shoes. Seek medical attention if irritation develops or persist.
Eye Contact
Immediately flush eyes with plenty of water for at least 15 minutes, lifting upper and lower eyelids occasionally. Seek medical attention urgently.
Other Information
For advice, contact a Poisons Information Centre (Phone eg Australia 13 1126 New Zealand 0800 764 766) or a doctor.
5. FIREFIGHTING MEASURES
Suitable extinguishing equipment
Use water spray to cool fire exposed containers. Use water, dry chemical foam, or alcohol-resistant foam, or appropriate foam.
HAZCHEM
Hydrogen chloride, carbon monoxide, oxides of nitrogen, carbon dioxide.
Special protective equipment and precautions for fire fighters
Wear self-contained breathing apparatus and full protective gear.
6. ACCIDENTAL RELEASE MEASURES
Personal precautions, protective equipment and emergency procedures
Avoid substance contact. Avoid generation of dusts: do not inhale dusts. Ensure supply of fresh air in enclosed room.
Wear protective clothing specified for normal operations (see Section 8)
Environmental precautions
Clean up spills immediately, observing precautions in the Protective Equipment section.
Methods and materials for containment and clean up
Sweep up (avoid generating dust) and remove to a suitable, clearly labelled container for disposal in accordance with local regulations.
7. HANDLING AND STORAGE
Precautions for safe handling
Wash hands and face thoroughly after working with material. Use with adequate ventilation. Avoid generation or accumulation of dusts. Avoid contact with eyes, skin and clothing. Avoid ingestion and inhalation of material. Keep container tightly closed when not in use.
Conditions for safe storage
Keep container tightly closed Keep in a cool, dry, well-ventilated place. Store away from incompatible substances.
8. EXPOSURE CONTROLS/PERSONAL PROTECTION
Exposure Standards
Engineering controls
No exposure standards have been established for this product by Safe Work Australia, however, the TWA exposure standard for dusts not otherwise specified is 10 mg/m3.
In industrial situations maintain the concentrations values below the TWA. This may be achieved by process modification, use of local exhaust ventilation, capturing substances at the source, or other methods.
Personal protective equipment
Eye and face protection
The use of a face shield, chemical goggles or safety glasses with side shield protection as appropriate. Must comply with Australian Standards AS 1337 and be selected and used in accordance with AS 1336.
Skin protection
Hand protection should comply with AS 2161, Occupational protective gloves - Selection, use and maintenance. 0.11mm thick nitrile gloves.
Body protection
Final choice of personal protective equipment will depend on individual circumstances and/or according to risk assessments undertaken.
Safety boots in industrial situations is advisory, foot protection should comply with AS 2210, Occupational protective footwear - Guide to selection, care and use.
Appropriate protective clothing.
Wash hands before eating, drinking, smoking and using the toilet.
Respiratory protection
Where ventilation is not adequate, respiratory protection may be required. Avoid breathing dust, vapours or mists. Respiratory protection should comply with AS 1716 - Respiratory Protective Devices and be selected in accordance with AS 1715 - Selection, Use and Maintenance of Respiratory Protective
Devices. Filter capacity and respirator type depends on exposure levels. In event of emergency or planned entry into unknown concentrations a positive pressure, full-facepiece SCBA should be used. If respiratory protection is required, institute a complete respiratory protection program including selection, fit testing, training, maintenance and inspection.
9. PHYSICAL AND CHEMICAL PROPERTIES
General information
Appearance
Yellow-green powder.
Odour
Odourless
pH
Not available.
Vapour Pressure
Negligible.
Density
>1
Boiling Point
Not available.
Melting Point
267 °C
Solubility
Soluble in water 10 g/l at 20°C
Specific Gravity of Density
Not available.
Flash Point
Not available.
Flammable (Explosive) Limits
Not available.
Ignition Temperature
Not available.
Formula
C17H22N3Cl
10. STABILITY AND REACTIVITY
Reactivity
No further relevant information available.
Chemical stability
Stable at room temperature in closed containers under normal storage and handling conditions.
Possibility of hazardous reactions
Hydrogen chloride, carbon monoxide, oxies of nitrogen, carbon dioxide.
Conditions to avoid
Dust generation. Incompatibles. Excess heat.
Incompatible materials
Strong oxidising agents.
11. TOXICOLOGICAL INFORMATION
Acute effects
Auramine (492-80-8) IARC group 2B: No data available on human carcinogenicity, however sufficient evidence of carcinogenicity in animals.
Suspected Gastrointestinal or Liver Toxicant.
May cause cancer according to animal studies
.No evidence of mutagenic properties.
Eye contact
May cause irritation. May cause irreversible eye injury.
Skin contact
Toxic if absorbed through the skin. May cause skin irritation.
Ingestion
May cause irritation of the digestive tract.
Inhalation
May cause irritation to the respiratory tract.
Toxicity and irritation
Acute Toxicity - Oral Mouse LD50 = 480mg/kg
Acute Toxicity - Mouse LD50 = 300 mg/
12. ECOLOGICAL INFORMATION
Ecotoxicity
No further relevant information available.
Persistence and degradability
Will slowly biodegrade but not bioconcentrate.
Bioaccumulative potential
Terrestrial: May undergo covalent chemical bonding with humic materials which can result in its chemical alteration to a latent form and tight adsorption. When covalently bound in this latent form, leaching in soil
systems is not expected to occur.
Aquatic: May undergo covalent bonding with humic materials in the water column and sediment.
Atmospheric: Particulate phase auramine hydrochloride will probably be removed from air via dry deposition, or degraded in air by photolysis based on its UV spectrum.
Other adverse effects
No further relevant information available.
13. DISPOSAL CONSIDERATIONS
General information
Whatever cannot be saved for recovery or recycling should be handled as hazardous waste and disposed of according to relevant local, state and federal government regulations.
14. TRANSPORT INFORMATION
ADG label required
HAZCHEM
Hydrogen chloride, carbon monoxide, oxides of nitrogen, carbon dioxide.


UN Number
Not regulated
Proper shipping name
Not regulated
Transport hazard class
Void
Packing group
Environmental hazard
No information available.
Special precautions for users
No information available.
Additional information
Not regulated
15. REGULATORY INFORMATION
Poisons Schedule Number
Not scheduled.
Other Information
No further relevant information available.
16. OTHER INFORMATION
SDS preparation date
6 July 2023
Comments
This Safety Data Sheet (SDS) has been prepared in compliance with the Preparation of Safety Data Sheets for Hazardous Chemicals Code of Practice February 2016. It is the user's responsibility to determine the suitability of this information for adoption of necessary safety precautions. The information published in this SDS has been compiled from the publications listed in Section 16: to the best of our ability and knowledge these publications are considered accurate. We reserve the right to revise Safety Data Sheets as new information becomes available. Copies may be made for non-profit use.


... End of SDS ...